List/Grid

Daily Archives:

1:09 pm
You are just walking by when something catches your eye at the news paper stand. Before you know it, you find yourself walking away with a newspaper in your hands. This is the power of creating post titles that are eye catching.
Journalists have a way of coming up with headlines that would make you do impulse buying. It just goes to show how headlines can turn a pedestrian into a customer. Now, you too can use the same skill to your advantage.
This is by learning how to create blog post titles that would turn browsers into site visitors. Ideally, a post headline is meant to attract curiosity, make people ask themselves certain questions and ultimately generate traffic to your blog.
Headlines offer you 3 seconds to pass on an advertisement message to your target audience. This is why bloggers who have perfected the skill of title writing will always be ahead of the pack.
As people search the internet for content before they read the snippet, the first thing they see is your title post. According to research, out of every 10 people, 8 will read post titles in search results. But of the 8, only 2 people will go ahead and read the whole blog post.
Therefore, the big question is, how do you compose a headline that will leave people with no choice but click on your link?
The reason behind writing articles is to get people to read. Titles are so powerful in that they can give you mileage even when you are not so good a writer.
Back to the newspaper headline, you have picked the newspaper and the headline is so captivating that you could not resist the urge to secure a newspaper for yourself. Sometimes, when you sit down to read the story you realize it was all hype.
The more captivating your blog post titles are the higher the chances of people reading what you have written. It will give you even more mileage if you deliver content that fulfills what the title has promised.
Seeing as title posts are of importance, let us get down to business and learn some guidelines of creating mesmerizing headlines.
Use catchy words: There are some words you can use in your post title that will compel readers to simply click on your links. These include words like "Guarantee", "Sure", "Shocking" and the like.
The secret behind using such kind of words is that they promise results. People like to be in control and something that offers 100% will capture their attention.
For example:
*10 Work from home guidelines of guaranteeing you make money online.
*Shocking news coming out of the House of Representatives.
These are the kind of words that would grab your attention right away. Why? People like reading news especially when it raises their curiosity.
How to: You sure have come across titles post that read:
*How to achieve your business goals in today's competitive world
*How to get customers lining up for your new product
*How to avoid been a victim of the current economic crisis.
We can go on and on with titles that use this strategy. The amazing thing is that despite to many "How to" articles you come across, we don't seem to resist but read them.
The secret is simple; we all knowingly or unknowingly want to learn new things so as to improve our lives. If you didn't know, people like it when they are told what to do.
Time is of essence and a "how to" article gives a sense of learning something new in 5 minutes and for free.
So as to succeed with "how to" blog post headlines, make sure you deliver as you have promised. Follow such titles with content that shows the benefits rather than showing the process.
Stimulating news: Take queue of how newspaper columnists go out of their way to come up with headlines that compel you to read their stories.
Journalists understand the nature of human beings and how we hunger for news. Our need to know what is happening around us is so high that it takes only one line and our curiosity is ignited.
Writing blog post titles that suggest news rather than those seeking to promote a product can have the same effect as a newspaper headline.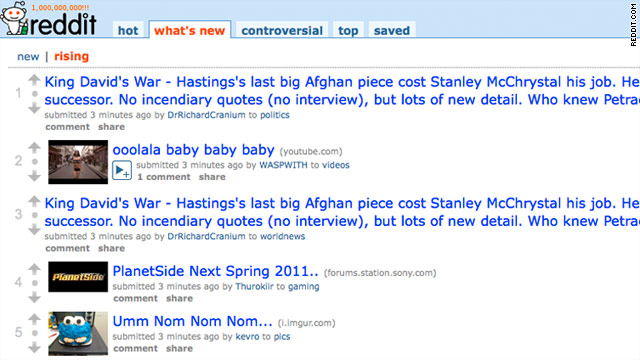 For you to come up with news titles you have to be up to date with the events in your niche. Therefore, you must be ready to read a lot and make sure you publish articles immediately when something new takes place.
Use the power of proof: The reason that a site like Google Plus are growing so fast is because they are harnessing the power of testimonies. You too can use the same strategy by writing post headlines that are based on testimonials.
Ideally, humans are social beings and thus they feel more comfortable when they are associated with something that is considered popular. In fact, there are people who will not read a post with zero comments.
To target people who move with the crowd you can create post titles that show third party endorsement.
Below are some headlines that bring an element of proof:
*The most amazing website template ever designed
*This online marketing strategy has worked for me over and over again
*Finally, a web tool that solved my blogging challenges.
Over and over again, these kinds of titles have proved to be effective. Apart from showing proof of a matter, they also captivating and they bring an element of honesty.
Bloggers and webmasters who write product reviews can really benefit from this strategy of writing articles titles.
Simplicity: Sometimes you just need to be direct when writing your blog post headings. There is some kind of uniqueness that comes with using simple titles rather than using words that confuse or twist your readers.
Some of readers are gripped with straight forward headlines. Top brands are known to use this technique to great effect.
* BMW releases the latest model
*Summer holiday getaway – 25% discount
*The Ultimate SEO tool from SEOmoz
This strategy mostly works with brands that have already made a name for themselves. Direct post titles usually hit the nail on the head.
Ask a question: If you ask me, this is one of the best ways of engaging readers. The strategy works perfectly when you pose a question that will make your target audience say "I want to learn more".
*Are you a culprit of these 10 SEO mistakes?
*How do I tell whether my online marketing strategies are working or not?
*Which are the best website analytic tools to monitor my site performance?
As you stimulate your readers with intriguing questions, they will have no option but want to learn more. In a way you make visitors uncertain of whether they know something or not. Therefore, they will be compelled to click on your link to confirm or be sure.
Show advantages: Examples of post titles that have these attribute include:
*Building your website from scratch in 10 minutes
*The benefits that come with generating your own content
The idea here is to compose headlines that show people benefits of doing something. These kinds of titles have the power to attract target audience since they reveal what is contained in the article.
In addition, in case readers don't click on your link, the title post will have told them exactly what you are offering. If you find it difficult to create these kinds of blog post titles then chances are that you don't understand your product.
Sense of control: Normally, people like things that are predicable since it gives them a sense of being in control. The secret here is to make people feel like they will know things that others don't know.
Headlines with words like tips, hints, secrets and guidelines will elicit clicks going by the fact that people want to gain control.
*Here are 15 online marketing secrets of staying ahead of your competition
*10 healthy tips of living a more fulfilling lifestyle
*Rules to follow to guarantee you get the heart of your potential employer.
The above types of post titles promise readers insightful and helpful information that would make them have an edge over others. These titles that have a sense of order will guarantee you high click through rate as you blog.
Compel: These are the kind of titles that carry a message that call readers to take action. Most people selling online fail to succeed because they don't tell readers what to do.
In a way, blog post titles that have a call to action appear to be barking a command. But this is done in a tactful manner by showing readers the benefits of doing what they have been told to do.
For instance:
*Become a popular work from home blogger in 90 days.
*Stop wondering how to create a blog, learn how to start a blog in minutes.
These titles are dictatorial but in a very polite manner that also reveal benefit to readers.
Conclusion: The best way to learn how to write compelling and mesmerizing title posts is to research. Visit a social bookmaking sites like Reddit, Mashable or Digg and see which titles elicit more clicks, retweets and shares.
Besides, you can also monitor the performance of your old articles. If you notice a post that people visited a lot, use that title to help you come up with another headline.
When starting out, your titles may flop but the more you keep at it the better you will become.
Note: Even the top websites and newspapers never stop finding ways of coming up with gripping headlines. This is because post headlines will greatly improve your Click Through Rate (CTR).
Am sure you have other techniques of writing titles to blog posts. Use the comment section below to share with us what has worked out for you.
For more updates on how to market your site online enter your email address in the section provided in the right sidebar. Feel free to also share this blog post with your friends by the social icons displaying on the left.
Author: Stephen Kavita
Click here to subscribe to my RSS feed.
The majority of people consider working online from home is not difficult, and that the minute you set up an online home based business you will right away begin getting money. Personally, I do not differ with them at all, you can sure make money online fast but before you get to that point you have got to observe some few rules.
Most individuals merely love looking at the final results and forget to give some thought to what one must do in order to become successful in web business while working online from home.
The fact usually is that it requires quite a lot of energy to generate cash from a web based business. Offering cool online programs that move almost instantly does not guarantee that you're going to make money.
It's good to come up with a strategy that is going to ensure you grab the attention of your target market niche thus make them visit your homepage. To be able to advance in working online while at-home, you will need a web based promoting idea that works well.
Starting your online home business is the easy part, the challenge comes in marketing your business link to prospective potential clients and this is where the rubber meets the road. To make money as you are working online at home all counts on the method you use in web based traffic generation.
As far as traffic generation is concerned, it is possible to use free website marketing methods that basically work. But it is best to also be prepared to spend a small amount of money in promoting your home business.
In order to make a lot of money while working online from your home, you will require an enormous mass of site visitors. Therefore, set up a budget which will take care of your online promotional strategies that you will opt to use. The theory here is to integrate your free website marketing along with your paid internet advertising tools.
The best approach is to use marketing strategies like Pay per click (PPC) advertising to determine if the keyword you want to rank on has traffic. Most free keyword tools give approximates rather that exact number.
This is the reason when with PPC advertising you can determine whether a keyword phrase has traffic or not. Once you have established which the right keywords to target are, then you can embark on free online marketing strategies like article marketing, forum marketing, social media marketing, blogging and so on.
It can be really frustrating to target a keyword term and once you get to the first page discover the traffic is not as anticipated. Hence, have a small budget in place to help you determine the keywords to target in your online marketing campaign.
So as to succeed in working online at home, you need to be strategic from the word go. It can be quite a challenge to correct things once they get to the advanced stage. Therefore, lay down your work online plan before you launch your website or blog.
Nothing at all comes easy hence it is best to be patient in the field of online home business. It is important to give your online business period for it to blossom and simply not neglecting to keep on investing a lot of time and effort into its development.
The same applies when it come to marketing on the internet. Expert online marketers will tell you that the best way to promote your site is through search engines. This is because search engines generate about ninety five percent of the traffic online.
Therefore, if you can rank well on the major search engines like Google (commands about 2/3's of this traffic), Yahoo, Ask and Bing you will be on your way to make money while working online from home.
You will need to put a lot of effort especially during the initial stages of establishing your work from home online business. This is in regards to gathering and generating content on your website or blog, preparing reports and more so advertising your domain links.
Remember that whatever online marketing strategy you decide to work with, content should always take the first place. The main reason the internet was invented was to help people share content, hence if your marketing strategies involves content you are sure going to generate income while working online.
As much as there are black hat tactics that can help you generate traffic to your site or blog, they are short lived. You may make money using underhand tactics but this may end up hurting your reputation thus affecting your work from home program.
It is better to be patient and use white hat strategies that will ensure your web presence and online reputation lasts. Yes! It may take you some time before you get top search engine ranking, but the day you get to the top you will reap the full benefits for a long time to come.
Working online from the comfort of your home is quite thrilling and can of course assist you accomplish financial freedom if only you work with tact.
There are many ways to make money online but the best is to have a blog or website. Once you launch a blog you can find ways of attracting traffic and then monetize your blog.
I hope this article will open your eyes on the best strategy of how to work online at home. Feel free to share this write up with other people struggling with how to work from home by using the social icons appearing on the left.
In addition, you can participate on this forum by posting a comment below.