List/Grid

Monthly Archives:

June 2015
If there is one strategy that you need to include in your online marketing arsenals is web video marketing. Research has shown that most people are lazy when it comes to reading written content. On any day, people would rather watch a movie or a video clip than read a novel.
Looking at my site analytics, I noticed that most visitors are clicking on my images. It is for this reason that I thought it prudent to share how you can increase traffic to your site through web videos.
The power of web video advertising comes in the fact that videos serve several purposes. Videos help in:
Educating your audience
Promoting products to your target viewers
Help you do presentations
Captivating readers
Enlightening and engaging your viewers
And most important help you sell.
Marketers have discovered the power of moving pictures when it comes to capturing viewers subconscious. The best way to imprint your message in the minds of your audience is through web video campaigns. It may cost you dearly but the Return On Investment (ROI) will be worth it if you want to form a lasting impression to people that watch your videos.
For the impression to be worth your while, let all your video clips propagate your online brand name and help you in online sales conversion.
To effectively market using web video strategy, you need to create clips that are not only business oriented but they need to be memorable. According to experts in web video promotion you need to make sure that you observe the following:
– Come up with a concept for your videos
– Choose your cast very carefully
– Take your time to draft a good script
– Work with people that are experts in taking videos
– Your video editing in terms of sound and picture production has to be top notch
– Create web videos that captivate and touch the emotions of your viewers.
The moment you start working online at home using videos with the above mentioned points in mind, you are set to succeed. Find ways of making certain that your message sticks in the minds of your viewers and you will be good to go.
Here are detailed web video marketing factors you need to consider carefully before you begin:
1. Message: For your video marketing campaign to be effective you need to very carefully define your message. Passing on the right message to your viewers is the core of web video advertising.
Most business entrepreneurs concentrate more on telling their customers how affordable or high quality their products are. That is good but it is not what will make your video advertising stand out.
To capture your audience and imprint your message in their subconscious you need to do a little bit more. Find a way to motivate your viewers to buy your products by touching their emotions.
2. Come up with a concept: The first thing you need to know so as to build a concept that will intrigue viewers is to fully understand what you want to achieve from your web video.
Put yourself in the shoes of your audience and fully understand what they want. Once you know the preferences of your target market you can easily create videos that address their needs adequately.
The best videos are the ones that have a lasting impression. Create videos that can sustain a video marketing campaign over a long period of time.
3. Work on your first impression: It is said that the first few seconds you relate to people they form an opinion about you. Therefore, you want your web video to have a good first impression.
You would of course not want to appear in a high profile meeting wearing your sleeping gown. Just as you would wear your best suit to a business meeting, you should also look presentable on your web videos.
Having good looks does not mean you are out of the woods; you also need to consider the finer details on how you do your video presentation. Normally, connecting with your audience in a face to face meeting is easier since you get to read their expression and react accordingly.
But on video they get to see you but you cannot see them. This then makes it difficult to convince viewers to reciprocate to the message you are passing on.
Ideally, it takes just one single mistake for viewers to switch off from what you are trying to present. It could be the use of wrong colors, a mismatched tie or some funny background sounds.
Note: Unlike in a face to face meeting, viewers in a web video are seated a foot away thus they get to see the finer details of your presentation. Things that would be missed out on an offline meeting can easily be captured on a web video.
4. Find memory igniters: As we have noted, online videos work best if you can reach and imprint your message in people's subconscious. Make a web video that is unforgettable and you are on your way to online money making.
Here are elements to carefully consider when making videos that are memorable:
a. Script: The language you use in your videos is critical in ensuring you enlighten and entertain your viewers. Hence you need to carefully draft a script that will pass on the message the right way.
The script is the core to a successful online video marketing campaign. Having good and expert characters is not enough because a bad script can make a good cast appear boring. Come up with a script message that is focused on one point and it should portray uniqueness.
Ideally, a good enough script should concentrate more on your main point since that is what you want viewers to remember. Presenting to many points in one video will only contribute in baffling your audience.
In case you have many points to present, you would be better off creating several video clips stressing on each point.
b. Get it right when editing: If there is an element that you need to really work on, it is the editing section. So as to make it easier for the editor it is advisable to take as many shots as possible. Try taking your videos from all angles.
Sometime you may see like your first shot was perfect, but that does not mean you should not take more clips. The more video clips you shoot the more captivating your editor can create your web video.
The more angles you take your videos, the more chooses you present to your editor to formulate a web video that is visually captivating. This tells you that you need to work with the best and experienced editors.
It can be quite a challenge to match your pictures with audio and that is why you have to pick an editor prudently. For perfect online video advertising you will need to pay the price so as to get something of high quality.
c. Work on your cast: People's attention span is usually very short therefore your web videos have to be entertaining. The best way to achieve that is through sparking curiosity from your audience. If your script is boring or confusing you cannot expect to retain viewers.
For instance, you create a video where the speaker seems to be in a hurry to finish and be done with the video. Remember that your audience will note this and they too will exit from watching your video even faster.
A good technique is where you have more than one actor. With a good editor, he can combine scenes where one actor sets up the motion and another picks it up. If this is done gracefully, your web video will be so interesting to watch again and again.
Conclusion: Videos present a life that is out of this world where things are so perfect to be true. To put it in another way, web videos show how we ought to communicate, but we don't.
Any marketer knows that online video marketing or video sharing is the future of website promotion. The thought that your video can be viewed by people from all over the world is just mind boggling. If you ask most experts in internet marketing, they will attest to the fact that video sharing is one of the best viral marketing strategies.
Someone once said that we are yet to experience the full impact of what video sharing can do. Therefore, as a blogger or webmaster you need to position yourself strategically in order to reap the full benefit of video sharing in terms of traffic generation.
So as to enjoy the benefits of marketing with video, you need to equip yourself with knowledge on best online video marketing tactics. On this publication we shall discuss some vital aspects of video sharing that you need to consider seriously as a work online marketer.
Video production: First impressions really matter a lot hence you need to consider that as you create your videos. For those of you who have cash, you can allocate a budget where an expert in video production can do the work for you.
That does not mean that if you do not have money you cannot do good production. You too can create videos that stand out. This you can achieve by taking time to edit your videos carefully using the right tools.
There are softwares that will help you to easily add text, good lighting, sound and special effects; this are the ingredients of video production that will ensure you succeed in video sharing.
To be a quality video editor you need to watch other people's video clips. In addition, you need to enroll in online courses that will direct you on best video production practices. Remember, practice makes perfect and the more you produce videos the better you will become.
Video marketing is about having a good first impression. You can generate many YouTube views but if people don't like your production you will not succeed in video sharing.
Link with exact keyword phrases: As you work towards video sharing, you also need to maximize on search engine traffic. The best way to optimize your video clips is by proper use of targeted keywords.
So as to make certain that search engines know exactly what your videos are about you need to add keywords. Normally, keywords ensure engine spiders crawl and index your videos on search engines result pages.
As you upload your videos ensure you add a title, targeted keyword phrase and a short optimized description in your video file name. You keyword should also appear in your video URL.
The other aspect is that video sharing sites are like small search engines. Hence the use of keywords will guarantee your videos are properly categorized. Video sharing sites rank videos using the words you insert in your name file thus take advantage and pick your keyword terms prudently.
Note: The keywords that you use should to be relevant to the video content.
Connect with people in your niche: The best approach to video sharing is building relationships. On a site like YouTube, people cluster themselves in groups depending on what they share in common.
Search and join groups in your related niche and this will ensure your videos go viral to the relevant people. It is important to be active in all the groups you join by sharing other people's videos and posting comments.
As you participate, you will build your online presence in your niche and others will be more than ready to also share your videos. In your profile add your website link so as make sure that every comment you post has a link to your blog or website. This will help you generate direct traffic and boost your SEO value as you market with videos.
It is imperative that your comments are insightful and relevant to the content in the videos. As people view your rich comments they will want to visit your site to learn more about you. Just as in forum marketing, video sharing is about adding value.
Work with best video sharing platforms: People think that YouTube is the only video sharing site. There are others like MegaCafe and Vimeo that also generate a considerable volume of traffic.
The secret is to share your videos on the top video sharing sites. Work online marketing is about knowing where to find your target audience and offering them relevant information. If Vimeo is where your audiences spend most of their time, then that is where you should place most of your videos.
Publicize your videos: After you have uploaded your videos it is advisable that you market them too. The more exposure your videos have, the more traffic you generate thus build wealth from home online.
Apart from optimizing you videos, you can also leverage your video marketing by sharing the video URL on social media sites. The more you expose your video content to many people in your niche, the more likelihood of making online sales.
When marketing with video it is also vital that you make your viewers to take action. Add social media share buttons on your videos and ask your viewers to share the video with others. This will ensure that your video sharing goes viral even faster.
Here are other tips on easy video sharing:
TwitC: You can use TwitC to search, view, embed, organize, download, comment, rate and share videos on twitter, facebook, Myspace among other social media sites.
Twiddeo: With this site you can upload videos from your camera, webcam or from the web and share them.
TwitLENS: Here you can login with your twitter login details and start video sharing on twitter.
Offline marketing: In addition to online marketing, you can market your videos offline. On your business cards you can add a link to your video sharing account. Also, print nice t-shirts which have your website and video URL. Then wear the t-shirt when you are out for a jog or going to a friend's party.
Summary: There are many forms of content generation strategies and video content is for sure one of the best. The main reason is because most people find it easy to view pictures than read written content. It is therefore critical that webmasters embrace video sharing.
Now you have an opportunity to take your online business to the next level through video sharing. Studies have shown that marketing with video has taken the internet by storm. Online marketers are now using videos to creatively share information on the internet. You too should jump on board right now.
On this blog we endeavor to share with you best work from home opportunities and strategies. There are many people out there looking for a way out of their financial quagmire and that is what we seek to help solve.
Over the years and according to top online business experts, it has been proven that blogging presents best work from home opportunities. It is true you will come across other online business programs, but you need to be very careful so as not to be ripped off.
Ideally, the internet is about sharing content and the best way of doing that is through blogging. With well structured articles that are informative you are sure bound to make money online. On this write up we shall look at the steps one needs to go through to be a successful blogger thus earn income from home.
Before we get to that, there is one very important question you need to ask yourself, "How inspired are you?" Without inspiration frankly you are not going to go far. Your readers should notice the fire in you by the way you write. This will go a long way in ensuring that you capture your visitors' attention.
I thought I bring up the issue of inspiration since your success is highly dependent on that no matter which work from home opportunities you take up.
How is blogging related to work from home opportunities?
A blog can act as a one stop shop for all your online business programs. By this I mean, with a blog you can promote all your business text links and banners on one platform. This will help you avoid marketing each work from home opportunity individually.
Now let us get into the thick of things and see the steps that you need to take as you start to blog.
Choose a niche: I believe that you have something that we are good at. This is what you should work out and offer advice on. Select an area or industry you know you are passionate about that will make you always long to share with your target audience.
You also need to do some research and identify what keyword phrases people in your niche search for. These are the keywords that will form the bases of your blog.
Additionally, you need to also determine if the niche you are targeting is profitable. Personally, I target work online business mainly because there are numerous work from home opportunities that can be incorporate on my blog.
But that is not the only niche you can write about, there are other very lucrative niches like health, self help, forex, travel, freelancing, cars, dating, betting, real estate, computers and the list goes on and on.
If you follow on these niches you will discover that almost all of them have work from home opportunities in terms of affiliate programs/products, creating eBooks, creating your own products and the like.
The minute you determine the niche to target, you are ready to go to step number 2
Create a blog: As we mentioned before, a blog is the best platform of communicating to people online. Even if you have a website, you need to incorporate a blog to be able to attract sale leads.
Blogging is quite affordable and it helps you create your own unique online brand. With a successful blog you will be able promote all your work from home opportunities in one place thus avoid the hassle of marketing each program individually.
By a successful blog I mean one that generates high volume of targeted traffic. This can be achieved by publishing helpful content that address issues in your selected niche.
Build relationships: Trust is a very fundamental attribute when it gets to blogging. You can create the most attractive blog but if people do not find you trustworthy you will not make money online.
This is especially so if you later intend to start promoting your own products or even affiliate programs. The best way to build good relationship with your audience and thus boost your online brand is through publishing great content.
Content that is useful will always make your fans buy any product you have to offer. There are people who write content that is full of marketing pitches, this is a wrong approach. It would be better if you offer free valuable information and your online brand will hit the roof.
As you blog you can have a story page where you can tell people who you are. By allowing people to know you, it will create some level of trust and leave a lasting impression. Telling your life story ensures you also connect with your audience on a personal level.
The other thing about building relationships and online brand is through connecting with other bloggers in your niche. Find the top 50 bloggers in your niche and get ways of connecting with them. You can talk about them on your blog or call them for interviews through platforms like Skype.
Commenting on their blog posts can also help you build your online brand. The secret is to make sure you read their posts so as to make sure that when you comment it is something relevant and helpful to readers. When you contribute useful remarks your comments will always be approved and readers will really want to know who you are thus boosting your internet presence.
Add your products: Rushing to find best work from home opportunities or affiliate programs to market before you create content is completely misplaced. You need to first generate traffic then think of the affiliate programs or products to promote.
After you have offered people solutions to their problems through sharing rich and educative content, you can further boost that by promoting genuine products and work from home opportunities. Research is therefore imperative when it comes to choosing the affiliate programs to promote.
Remember that for you to have a high conversion rate; you need to market products that are relevant to your readers. It would make no sense selling farm equipment on a blog that shares content on sports or fashion.
The other thing you can do is creating your own product. When creating your own products you first need to consider the industry you are involved in and the type of target audience you have.
Find how best you can help your readers by identifying what they want. This you can learn through the comments shared on your blog posts. You can also know the needs of your audience by using Yahoo Answers. An example of an easy product to come up with first is creating an eBook.
A good eBook is the one which shares educational stuff teaching people how to do something. For example, if you are in the working online field, you can create an eBook Tutorial detailing how to get best work from home opportunities. Normally, a PDF format is the best.
I chose to talk about blogging since with a blog you can be able to promote different work from home opportunities. There is still more to learn when it comes to blogging hence click on the blogging category to read more valuable tips.
If others have been successful in making money blogging, it shows that you too can succeed.
Getting the right online working opportunities is not easy and most are the times when blog owners end up choosing the wrong strategies or products to promote. No one in knowledgeable in all things, hence at some point or another we all need help as web marketers.
Having said that, it therefore becomes imperative that before you launch your online working home business site, you first know which are the most profitable online working programs to promote or enroll in. You will also need help in identifying the right work at home marketing strategies to use.
On this write up let us share ways of distinguishing the right online business opportunities to get involved with.
Visit other blogs: In any niche there are those people who have made it big and these are the right folks whose blogs you have to visit and learn the best work online programs. Blog owners know they need to publish helpful content that will be useful to their readers; this is to keep visitors coming back to their web pages. It is therefore advisable to read the content on these blogs since it will give you an overview of the best business opportunities in your niche market.
As an online business entrepreneur, you need to keep yourself up to date with the happening in your niche. Reading content from other blogs in your industry will ensure you get to know the opportunities, products or services that are hitting the market.
Some of the blogs you will visit will offer detailed products and business reviews that help you make informed decision on the best online working opportunities to invest in or join. In addition, you will get content on how best to promote your site on the net and optimizing your blog.
Get reference video manuals and tutorials: There are very successful people on the internet when it comes to issues like affiliate marketing and online home based business prospects. Most of these guys have come up with great training video manuals and tutorials that you can purchase.
Rather than guessing, you can invest some cash and acquire one of these training programs to ease your online working business experience. For example, if you have a work from home business you can go to the internet marketing center and buy their manual.
Some of these tutorials have very rich and insightful content that can save you a lot of time and money by making sure you follow the right steps. It is like going back to school and learning about web marketing. If you really want to make money from home then you need to invest and be trained by the best in the market.
Home online working opportunities: There are many online business programs and one of them is network marketing. The challenge is choosing the right one to get involved in. This is to tell you that affiliate marketing is not the only way of making money from home.
Get to know the best network markets and have a look at their blogs. Since a blog is interactive, you can pose some questions to them and you will learn the best opportunities to join and how to go about doing the business. Remember, the secret is always to learn from the best in the market.
Social media networking: As we talk, social media is taking over the cyberspace and thus it is a great resource of collecting valuable information. The right approach is to first identify blogs within your niche that have insight content. Most of these bloggers have included their social media links like LinkedIn, facebook and twitter.
Follow these bloggers on social sites and you will be sure to get the latest products and online working opportunities in your market niche. To add, you can also follow the people that are following these top bloggers. This will ensure you are up to date with everything that is taking place in your industry at any given time.
Affiliate business programs: In case you want to know the products that are have a high conversion rate, then you need to view the top blogs in your line of business. You will discover blog owners most of the time advertise their best converting products at the top of their blogs.
If you look closely at most top blogs they offer advertising space where other marketers can promote their products. This can also be a place you can research and see which products are been advertised since most of them will be quality products or services.
Search for mentors: Being taught by the best in the market as we earlier mention is the ideal way for getting to the top faster. There are quality sites you can go to and receive mentorship to help you grow your online working home business quicker.
Though there will be a fee to pay, it will be worth the cost especially if you get the right coaches. Do your groundwork and identify the right people to link up with to help mentors you. They do not have to be necessarily in your locality. Today the internet has completely revolutionized things and you can therefore have a mentor from the side of the world.
Join niche online working forums: Internet discussion forums have been there for quite some time now and they have proved to be a rich source for free information. Some of the well known online working business forums include Warrior Forum and Black Hat Forum just to mention but a few.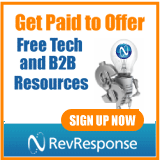 The threads and the responses posted on these online forums are loaded with insightful information that you can tap into to help grow your home business. For instance on warriors forum, apart from sharing about the best work at home business opportunities, you will learn how to promote your blog effectively.
If you have any burning issues in relation to online business then these are the right places to register an account and ask questions. If you are in another industry, just do a google search by entering the main keyword in your niche then adding the word forums at the end.
Subscribe to newsletters and RSS feeds: If you visit a blog and discover that they are offering educative content, it is advisable that you subscribe to their RSS or agree to be receiving their newsletter via email. Whenever you subscribe to a RSS feed through email, you will be getting an email every time they update their blog.
Make sure you read the RSS feeds and in case you notice that the post is on an important topic, visit the blog and read more. The same applies to monthly or weekly newsletters.
For people who are seeking to make money online from home, reading is the way to go. Going through blogs in your niche will get you miles ahead of your online working competitors. It will in addition assist you forecast the needs in your niche thus offer workable solutions beforehand.
Reading is the secret to online working home business; follow the links appearing right below this post to get more insightful tips.
It has been an active year for Google with the many algorithm updates that have been taking place. Let us do some SEO analysis and see how the updates have affected sites in general.
Google has been the top search engine commanding 2/3's of the traffic that is generated by search engines. That is why when you are doing SEO analysis you simply cannot ignore Google. Each year, Google states that it does over 500 changes to their algorithm coding.
According to google, there are over 200 hundred signals or parameters it uses to rank sites. It is likely that one of these parameters can have a positive or negative effect to your site rankings. The one algorithm change that caused a major uproar on the SEO industry was Panda Update.
SEO analysts are now debating on the new algorithm change that google says is to measure ads-to-content ratio. The big question is; what will google use to see what appears to be above the fold within a web page?
There is no doubt that come 2012, Google is sure going to implement the content-to-ads ratio. According to Matt Cutts of Google, the testing for measuring this parameters is been conducted. The algorithm also known as "above the fold", will be aimed at ensuring adverts do not interfere with reading of content.
What are your thoughts on this topic? Is penalizing webmasters and bloggers for ads they have placed on their sites right? Share your comments in the comment section provided below this write up.
According to SEO analysis, this change has not been implemented as of yet. But you can be sure it will be done next year and there will be lots of fallout as far as ranking of sites is concerned. Do not be caught off guard; it is important that you make the necessary amendments now so as not to be a victim.
Google Fresh might have been the latest algorithm change this year but by the look of things, online marketers need to brace themselves for more updates. Google is not going to relent on their quest to offer users uniqueness, relevancy and originality.
Though Google has not revealed all their algorithm formulas due to competition and gaming, they are been transparent to some of these signals that have helped marketers in SEO analysis and ranking.
Late in the year, that is in November; google announced it had implemented over 10 changes. This included:
Gone are the days when you would get in the search results a page filled with ads and useless content. These sites are also known as parked domains. The algorithm that really took care of these kinds of sites was Panda updates.
Refinement of relevant queries: This means that rather than always giving you results that are similar to your search query, if you enter a rare word in the search box the results will be more specific. For instance, if you are searching for [two column blue template], search engines will not give your results that contain blue templates alone.
Summary content on google search result will now be more of what is contained in the body of an article and not from the header or menu content.
SEO analysis that have been done reveal that long tail keywords are been given more comprehensive page indexing. This means that webmasters and bloggers have to work on long tails keyword phrases since they will rank higher.
Retrieval of content originating from cross languages: There is very little content that is shared in languages such as Swahili, Afrikaans, Welsh, Serbian and the likes. Google will now translate the English content to the said languages and feature them in their local search result pages.
Freshness Update: This was the lasted algorithm change that google announced this year. SEO analysis of Google fresh is said to affect 35% of searches. The aim was to ensure that fresh content is noticeable to a certain degree depending on relevant searches query.
According to SEO analysis, one of the ways to generate traffic is optimizing your webpage images. Google updated their search formula to include signals that will display images that are fresh and relevant.
Google algorithm will now give more emphasis to official authority websites. This in short means that top websites will rank higher which makes begs the question, what will happen to the small home based business entrepreneurs? Share your opinions on this in the comment section provided below.
Originality is an integral part of making sure you rank high on search engines result pages. Google announced that they have added signals that will predict which among two related pages is the unique one.
Google has so much dominance that it can affect the web presence of big firms like Yahoo. Not taking any credit out of Google for its effort to rise to the top of the murky waters of internet business, has it infringed on their competitors?
I raise this question because of something that SEO analysts have noticed when it comes to searching. Did you know that while you are logged into your Gmail account search results are biased? Keeping your Gmail account logged in while searching the net shows you results that you previously searched.
According to most SEO analysts, this denies internet browsers access to a variety of information. When you are searching, you should get results that do not bind you to your own opinions. This issue was brought to the fore by a book titled The Filter Bubble authored by Eli Parser.
It would be much better if search engines offered a wider perspective in their search results. Then, why is Google putting a bottle neck by proving their users with biased information? The idea of displaying fresh and unique content is welcomed, but why give good content with one hand and then take it away with the other hand just because am logged into one of your products?
Conclusion: Above are SEO analysis of the past year that have greatly affected the online world. One thing that comes out is that algorithms do not have the privilege of using a sixth sense like human beings. No matter how much they claim searches are targeted, engines spiders cannot truly tell what searchers are really looking for.
If you want to get the best results for whatever you are searching for, log out from your accounts, clear your cookies and you will maybe get exactly what you are looking for.
To keep getting updates of the fresh and unique SEO analysis on the internet marketing arena enter your email address below or at the section provided on the sidebar. Also feel free to share this article with your friends using the social buttons appearing on the left.
In recent times Google has been going on and on about changing search as we know it. According to the latest reports, soon, applying SEO techniques will become almost irrelevant.
This came up during a discussion at SXSW when Matt Cutts talked about changes Google is trying to implement. The focus of the new google search changes is to provide a level playing field when it comes to search engine ranking.
Once the changes are effected, sites that don't know anything about SEO and provide quality content will begin ranking high together with optimized sites. In fact, some less optimized sites may end up ranking better than the ones that are optimized.
Listening to Matt Cutts talk gave people the impression that Google wants to help sites that do not know anything about search engine optimization. There are sites out there that have very unique and rich content that internet searchers never get to visit.
Knowing that search engines main agenda is to improve user experience, Google will definitely go all the way to better their search results. By the look of things internet browsers should be jumping up for joy since search results are about to get even better.
One thing about google search changes is that they may be to your site's advantage or disadvantage. It would be foolish to know about algorithm changes and ignore them.
From the latest announcements, Google is simply saying that your main focus should not be optimizing your site but rather generating rich and helpful content.
But you may ask me, does it really matter if I read this article or not? On one hand Google is sharing techniques that you should apply to be in their good SEO books and on the other hand telling you that SEO will matter no more.
Do you think Google is confusing online marketers and webmasters by posting contrasting messages? Submit your opinions in the comment section provided below this article.
How will the new Google Search Changes affect online business as we know it?
What is really worrying most SEO experts is that sites that have already been applying SEO tactics may be hit by the new google changes. Though this may appear like the case, the question that SEO marketers should be asking is how they have been implementing their SEO.
If you are the type who over optimizes your content and forgets about quality then you have a reason to worry. These changes will be good for small online business bloggers who are yet to understand how SEO works.
It will even get better for small online business entrepreneurs who share quality content. Google's main focus has always been to find a way to bring into the fore, best content whether a site has been optimized or not.
In short, very soon you will see sites ranking high even though they do not have keywords in their title tags. This is in an effort to make sure only insightful and valuable content get to users.
In line with the upcoming google search changes, here is what you can and can't do to make sure your site ranks high in search engines result pages.
Here are the Do's
–          Update your site or blog regularly with fresh and original content.
–          Write captivating stories that will cause a buzz in your niche. Generate content that captures people imagination and readers will share your content on social sites thus helping your articles go viral.
–          First impressions really matter, thus make your site's visual appearance worth a second glance. Use colors and text that are friendly to the eye.
–          Subscribe to sites that have updates on what is happening in the SEO arena. This includes sites like Search Engine Land, Web Pro News and SEO Moz.
–          Work on your onsite optimization by including keywords in your title and your description META tags. Add keyword phrase within your content but make certain they make sense and flow with your content.
–          Your site navigation should be friendly to both human visitors and search engines. Link your webpages with relevant anchor text. This will help retain visitors on your site and improve the ranking of your individual webpages.
–          Only use relevant keywords within your title and body of your articles. Learn the preferences of your target audience in terms of search. Ask yourself what people would put in the search box in order to find you. This includes your business name, name of your products or services and so on.
As you target keywords, seek to rank for other relevant terms. For example, if your main keyword is web designer, you can also target keywords like website developer.
–          Know your audience; if they are the kind of people who are always on the move, make your site mobile friendly. In cases where your visitors are always on social sites, build your reputation and presence on relevant social sites.
Here are the Don'ts
–          Do not seek to rank just for the sake of it. Make sure by the time you rank high your content is good enough to improve your visitors' user experience.
–          Do not make is difficult for you to improve your site structure by uploading unfriendly templates and using complex coding. Remember that site navigation is important for user experience and search engine bots Crawling.
–          Do not get caught up with implementing SEO tactics at the expense of your content quality. Rather, focus on strategies that will ensure a lasting relationship with your site visitors.
–          Only optimize your site for relevant keywords. This means that you should avoid targeting keyword phrases that are not related to your site content. Focus on key terms that are in line with your site objectives
It may come as a surprise to you but most companies even the big ones know nothing about SEO. From the look of things, soon these SEO clueless sites will be the big beneficiaries of upcoming google search changes.
The people set to suffer are those who concentrate so much on what engine spiders are looking for and forget that their main target should be human visitors.
If you are the type that targets to rank for a certain keyword without considering whether your article is providing solutions to the said keyword, you need to be wary.
Rather than asking: how many times should I mention my keyword? You should be asking: is my content providing my target audience with what they are really looking for?
The mistake most SEO marketers do is getting fixated with optimization to an extent they forget that offering helpful content is the key to online business success.
Remember, the needs of your target visitors should come first then make money later. Do not apply deceiving tactics for example targeting a keyword like IBM computers while your article is about website templates.
Has Google search really changed?
In essence nothing seems to have changed. What is happening is that Google is making strides at differentiating between crappy and valuable content.
It also goes to show the lengths at which Google intends go to make sure users get the best results as they search the net.
Last year, Google said they updated their algorithm over 500 times. This year is not going to be any different going by Google search announcements.
If you did not know, Google has technicians who are always updating their algorithm on a daily basis. To be fair to webmasters, Google does announce some of these changes.
If you have to maintain your online visibility then you must be keen to read, watch or listen to every statement Google makes. Otherwise, you might end up chasing shadows on the internet.
Knowing what Google search entails does not give you the license to use short cuts to rank high. It may work for a while but with the constant algorithm changes you will soon be caught with your pants down.
Learn what works and what doesn't then tweak your site to be in line with want google wants. But the one thing you can never and will never go wrong doing is PROVING QUALITY CONTENT.
Summary: SEO is here to stay and my reason of saying that is because engine spiders will never be as intelligent to tell exactly what high quality content is or not.
Spiders will still depend on human being to tell them the value of a site.
Believe it or not, you have not had the last of google search improvement or google change. If it is about proving their dominance or improving user experience, google search changes are here to stay.
Rather than waste time discussing on what Google should do or don't do, spend that time giving google what they want. Otherwise, start your own search engine and compete to be number one and set your own rules and regulation.
At the moment Google rules and from the look of things they have coughed and all sites will get infected. The writing is on the wall and the story of google search is yet to unfold some more.
Am sure SEO experts are feeling like they have been short-changed. Probably, they have gone to great lengths to know what google is looking for then someone else with no care of SEO ends up ranking higher.
If you think this blog post will help your friends to better understand how google search works, use the social buttons on the left to share with them.
Subscribe to Work Online From Home by Email.
Author: Stephen Kavita
Subscribe to my RSS feed.
It would be first sensible that we define what a blog is prior to us discussing on best tips on how to blog. A blog happens to be a medium where you can talk about your thoughts, feels, and explore various issues which aim to assist your target audience think about a particular matter.
Blogs are useful since they inform and express enlightening content to individuals in a particular niche market. In a nutshell, blog sites are generally crafted to add value to your readership and never to market or perhaps promote your stuff.
Here are a few pointers to consider when it comes to publishing a blog post:
Share Quality Posts: It's essential to remember that anytime folks are searching the web mainly they do this to obtain informative material. It can be quite detrimental to your online credibility when you only concentrate on publishing blog pages which have high pitched advertising content.
When it comes to strategies on how to blog avoid focusing so much on advertising products since this will result to a high bounce rate. Readers are savvy and can easily tell when affiliate links are plastered all over the place.
A blog is one of the perfect medium of relaying information on the internet. To make sure your blogging is successful, write content on an industry or area you know you are well conversant with and passionate about. This ensures that you provide educative material that seeks to solve problems faced by people in your niche. It should then tell you that an excellent blogger is a good reader, therefore take time to read other people's blogs within your niche. This will assist you come up with up to date content and better your writing skills.
I realize that some people may claim that they are not good readers or writers, but if you want to make money from blogging then you have no option but to read and write. As you keep on writing you will develop your skills and thereby come up with captivating content that will glue readers to your web pages.
Identify A Niche: Often the ideal solution on how to blog would be to establish a niche that you are good at. Take time to find out the difficulties within your industry that readers battle with and tackle the issues on your blog.
When you provide answers to a specific matter you'll notice that people will start submitting their opinions as they explore the topic, hence end up taking more time on your blog. An educational site likewise leads to recurring guests who will definitely encourage other folks to visit your homepage.
Add Value: Look at it like this, in writing a blog page you are developing a web based diary or journal. As a result, ask yourself if your content is benefiting the visitors that come to read your material. Each time you pick up that magazine or newspaper you do so simply because you are trying to search for facts rather than getting swamped with commercial advertisements. Precisely the same applies whenever you are composing a blog site.
Creativity: Originality is also something to seriously take into consideration. The more innovative your style for writing a blog is the higher the chances of your posts being picked by webmasters thus boost your link popularity. The secret of becoming creative is to practice, reading a lot and a having a heart to become a good author.
The more you keep on writing the more you learn how to arrange words that capture your blog guests. This should tell you that creativity has got nothing to do with the use of jargon or words that do not exist in the dictionary. Employ the same words that people use every day but arrange them in a way that will make your readers what to go through all your content.
Keywords: Am sure as a blogger you would love to see your content being read and search engines are a perfect place to generate true organic traffic. Therefore, always make sure you target specific keyword phrases in every post you publish on your blog. Make sure the keyword terms appear in your blog title and at least 2 to 3 times in the body of your content (after every one hundred words would be appropriate).
So as to perform proper groundwork, ensure you target keywords that have high searchers but low competition. If you have some cash you can allocate a budget for a pay per click advertising on google Adwords. This will assist you to know if the keywords you intend to target have enough traffic and if they convert.
Some of the tools you can combine to establish the right key terms to target include Google Trends, Google Insight and Google Keyword Tool.
Note: The secret of how to blog is going straight to the point. This helps your readers figure out from the beginning of your article precisely what you want to discuss. Stick to the topic and endeavor to write unique content to be able to keep your target viewers fixed on your articles. In short, start your blog strongly so as to capture the attention of your audience.
Remember, if you want to eventually make money from blogging while working online you first need to work on attracting visitors. The best way to do that is sharing valuable and insightful material. Once you have built your online credibility, you can go ahead and monetize your blog pages strategically. Do not be overzealous when it comes to monetizing your blog. Best blogging practices involves being moderate especially when it comes to advertising products.
Just as we mentioned earlier on, a blog is like an online journal or diary where the writer shares his experiences with his or her audience. Therefore, imagine the negative picture you will portray when you cluster your blog with advertisements all over the place.
The secret on how to blog is not hidden or difficult as some people would like you to think. It is all about being sensitive to your readers and realizing that the traffic counter showing on your blog represents real people with real feelings.
Today, doing business on the net has become so competitive. The people who end up at the top are the ones who implement effective marketing strategies.
Ideally, successful online marketing is determined by how you captivate your target audience. As a webmaster you also need to know how to call people to action. This is by the way you format and construct your content.
If you find a way to stand out on the web, you will definitely get noticed and that is what contributes to effective marketing. As you design your website or pick a banner, always think of how you will capture your visitor's subconscious.
Ask yourself as you are building your website or blog; what will I do to make my audience to pose and think. Stopping your visitors from pressing the exit button or compelling them to return for more is a sign that you are on the right track.
Getting the attention of people online is no easy feat. But that is not to say it is impossible to achieve effective marketing. First you need is to understand how the human physiology operates.
Every day we are bombarded with so much information that is becomes difficult to digest it all. In most cases we forget what we have seen or heard and only remember the things that stood out.
The reason you remember some things and forget others is the aspect of uniqueness. As human beings, we tend to remember things that differ from the norm.
Each community has its own rituals, rules and regulations that they follow from day to day, thus, if someone stood and went against the grain he/she will definitely get noticed.
Your mind is structured to identify patterns and how those patterns differ. No wonder, you can easily know when there is danger ahead of you. It is because signs of danger are different from what is normal.
The concept is the same when it comes to business; people who apply effective marketing techniques know how the mind works.
The moment we see an advert or movie on TV we are so eager to know what happens next. Generally, the thing that distinguishes one advertisement from the other is how unique it will be from the rest. It is the same concept that helps you differentiate between a friend and an enemy.
Our view of life keeps changing all the time. Something may seem good to you now but because of circumstances that notion may alter over time. Studies have proved that anything that stands out will always be imprinted in back of our minds.
Now the big question is: how do we use this complex human brain characteristic to effectively market on the internet?
Foremost, for you to stand out thus make your site visitors stop, view and read your content is to use communication tools available to you.
Text:
Rather than just writing for the sake of it, find a way to make your content unique. Come up with lines that will compel your readers to think. Engage your viewers by posting information that will tickle, amaze or reveal shocking details.
Publishing such kind of content is what makes your audience begin processing your information. Effective marketing messages should call on the human mind to jump into action. The more there is mental activity as visitors go through your content the more you will capture their subconscious.
The secret is to make your target audiences to pose and think of what you are talking about. Sometimes it may mean altering your style of writing just a little bit. Other instances you may be required to make major changes to the way you write.
The fact that the mind is designed to identify patterns; once your readers notice something recognizable they will draw conclusions. This may be to your advantage or disadvantage depending on how you frame your content.
If your message is like any other out there, most probably your audience will quickly forget your article. But if you just play around with text, you will be amazed by the overwhelming response from buyers.
Nowadays, most commercials have become so obvious. If a TV ad is not telling you how a particular product is the best, it is showing you how you will become like a certain celebrity if you use a certain product. This kind of marketing has made most brands stagnate and appear desperate.
The brands that end up standing out for example Google, Amazon and Facebook simply choose to think outside the box. Going out of the norm and breaking the rules is what effective marketing is all about. Sometimes you do not need to do much; a tweak here and there is all it takes.
To effectively market on the internet and get noticed, choose to be different from other webmasters. Publish content that is out of the ordinary that will compel your site visitors to engage their minds.
It may mean coming up with taglines or phrases that people have never heard before. Other instances, you can conjure a story that has an interesting twist to it. These are simple but effective marketing techniques that will definitely touch the subconscious of your audiences.
Images:
When we talk of images it can mean still or motion pictures. People tend to be more attracted to visual images than reading text. That is why you will remember more of a movie you watched than a book you read.
As much as images are powerful and effective marketing tools, most online marketers have not tapped into its full potential. Most of the images we see on many websites are normal and obvious thus cannot act as catalyst to force readers to think.
For your site to stand out, move away from using unimaginative images and start uploading pictures that speak to your audience. Images are effective tools of invoking your visitors' memories thus making them to take action.
Internet entrepreneurs that do affiliate marketing should learn how to choose advertisement images for banners. Banners that have slight movement like something falling will force your site guests to take a quick glance.
Sudden movements on a banner trigger someone's mind to react.  That is why affiliate marketers that use banners that move have been said to be making more money online from home.
Colors:
Robert Kiyosaki site has made the color purple be associated with money. This demonstrates how color is an effective marketing tool. Just the way a mother would naturally choose pink clothes for a baby girl and blue for a baby boy.
Ideally, people react differently when they see certain colors. In most instances these reactions are in their subconscious. Selection of colors on your site plays a critical role especially when it comes to online branding.
From the word go, you need to pick your site color scheme prudently because it will form your online identity. Just like the way Robert Kiyosaki has made purple the color for money, your selection of colors should ultimately be part of your branding image.
Color is all around us and it is a very effective marketing technique. It will help you form a good first impression to your site visitors. The sad thing is that it is easy to implement yet few online marketers ever take advantage.
Conclusion: For effective online marketing, you need to know when and how to use certain techniques. You may be successful in using a particular marketing strategy in one niche but that does not mean it will work in another niche.
Therefore, you need to learn how to present your marketing message depending on the preference of your target audience. Implementing a marketing technique just because you heard it worked for someone else does not guarantee it will work for you.
Rather than marketing for the sake of it, find effective marketing strategies that will capture the minds of your site visitors. The way to achieve that is to move away from the norm and be unique.
Do you agree or disagree with the content on this post? Share your opinion in the section provided below.
If you wish to be getting more updates from this blog, enter your email beneath. Also feel free to share this article using the social button appearing on the left.