The ambiance of a hotel room greatly determines whether you are going to enjoy your stay or come back another time. Our surrounding really matter and thus you should apply the same principle when choosing a blog design.
Make sure that from the first glance readers fill at home while on your blog. Make your visitors have confidence in your site by installing a professional blog design.
Today, there are user friendly templates that you can use without the help of a blog designer. As a business blogger you don't need to worry about HTML coding, all you will focus on is generating quality content.
The main thing you want to achieve from a business blog is to make sales. Some of the elements that determine sales conversion include easy navigation, readability, call to action and blog design.
For those who have been following my blog, I'm sure you noticed that I haven't update new content for 3 days now. This is because I have been working on a new template design for my blog.
Kindly submit your opinions in the comment section appearing below this article regarding the new design and let me know if you prefer this or the previous design.
I must admit that for a long time now I had been contemplating of changing my site design. If you thought it was touch and go, think again. My fear was that I would lose some of my visitors who would think they have landed on a different site.
Rebranding your business blog is not easy especially when you have high traffic. For a while your bounce rates may go up and thus you need to have a strategy of gradually moving to your new design.
Though I wanted to change my logo, I thought it prudent to maintain my logo for a while before I change it. Thereafter, when my visitors are used to the new design of my blog I can then get a new professional logo.
The other alternative of maintaining your site visitors is providing a link that allows them to view using the old design. The link can be available for a month as they get accustomed to the new look then you can remove the link to the old version.
Business bloggers are now and then re-branding their blogs and the main reason of doing this is to increase visitor activity. The way you design a blog determines the call of action by your blog visitors.
So, let as discuss some fundamental attributes of a perfect and professional blog design:
Choose your color theme: Depending on your niche you have to carefully choose the colors to have on your blog. Unless your blog is about fashion trends or children stuff it is advisable to work with 3 colors at most.
Make sure that the minute someone lands on your blog he/she can tell right away your dominant theme color. The best place to achieve this is on your header.
It is also imperative to pick colors that match since it will make your blog look organized. Selecting colors that don't match will result in your site appearing too busy, thus have a negative impact to visitors.
Once you have chosen your theme colors ensure that you use them all the time even when you decide to change your blog design once again. This is what is called online branding.
Logo: A big percentage of blogs out there do not have a logo. Maybe it is because they are newbies or they are just ignorant of the fact that logos play an essential role in online business.
Again, the colors you choose matter when it comes to designing a logo. Pick the same colors as your template theme.
It is recommended you spend some money and get the services of a reputable and professional logo designer. A logo is something you intend to use for a long time thus it pays to have a quality logo design.
Work with a light background color: Readability is very critical if you are going to keep people on your site. Therefore, do not pick a pale background color since your content may not be legible to people with poor eyesight.
Some of the calming background colors to incorporate include white or soft white.
Buy a professional template: There are many free blog templates you can pick and still your site would look great. But for you to leave a lasting impression and improve your blog ambiance you are better off buying a professional blog design template.
Make certain that the once offering the template have a good support team to make sure you fully optimize your blog appearance. The template should also be SEO friendly and this is why most blog designers recommend wordpress templates.
A good template should also be user friendly where people with no experience in coding can easy work with.
It is therefore recommended you read reviews, checkout what top bloggers are using and visit forum sites that discuss blog template design so as to make the right choice.
Here are some of the recommended sites to purchase premium wordpress templates:
Ultimate Blogging Themes
Thesis
Lifestyle Theme
Theme Forest
Studio Press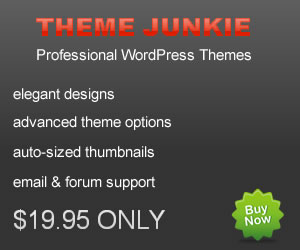 Pick easy to read font style: Another element you need to consider when designing a blog in terms of readability is font style.
It is recommended that you select one font style that you will use throughout your blog. Using different styles will make your site look disorganized and crowded thus will confuse readers.
Personally I love Tahoma but there are other font styles you can work with like Arial, Georgia and San-Serif just to mention few.
Adjust to the recommended font size: Pick a font size that can be read with people with a 20/20 vision.
The recommended body content size is 14 pixels. With this size your site visitors will find it easy to read your content. Furthermore, your call to action will be more effective since people can quickly get what you are telling them to do.
Did you know that font size also contribute to your online branding? Yes it does hence work with one font size and style.
Plugin installation: Any blog designer will attest to the fact that wordpress is the best for people seeking to blog for profit. The reason for this is because of one simple fact, availability of plugins.
Plugin are known to perform various task from automating your ad placement, increasing blog activity, improving SEO ranking, enabling social activity and monetizing your blog among other important functions.
I discovered while designing my blog that there was no page counter. Before, I would be forced to look for a website coder to get this done but all I did was to get a plugin and wow! My site has a page count.
Easy navigation: One of the ways to make people take action is to ensure they spend more time on your site. Apart from linking related pages, ensure that visitors can locate your menu within 3 seconds of landing on your blog.
As you consider the template to use, an attribute you seriously need to look at is ease of navigation. Choose a template that has a category bar appearing at the top preferably at the header.
Ad placement: The reason for creating a business blog is to make money hence advisement is a critical aspect to consider.
A good blog design should allow you to rotate and place advertisement at strategic positions. I recommended you try using Ad injection or upload Cranky Ads (both work with wordpress templates).
Read more about how to position your advertisements within your blog.
Bonus points:
Short paragraphs: When writing blog post use short sentences and paragraphs. This makes your content easy to read and digest. In addition, it improves your blog overall appeal.
Usually, people feel intimidated when they come across long paragraphs. Research has also shown that short paragraphs play a major role when it comes to visitor instruction intake.
If you want to be perceived as a friendly blogger try and work on your content structure and arrangement.
Hot introduction lines: The first words you use when starting your article count a great deal since they will determine if a visitor will read on or click the close button.
Therefore, as you work on having the best looking blog design, capture your target audience by publishing content that is interesting to read.
Use phrases that act as pick up lines where you give your readers no option but to read on.
Conclusion: Uploading a new template does not mean you are done. You have to keep on testing and tweaking to see what works best with your target audience.
Never stop researching for ways that would make your blog visitors increase their activity on your site. This is the only way you get your Return On Investment (ROI) especially to online entrepreneurs who blog for money.
My journey to improving your blog appearance and performance has just started.
Enter your email address in the section provided in the right sidebar start getting updates.
Or click here to subscribe to my RSS feed.
Author: Stephen Kavita