The other day, one of my fans asked me why I have stopped publishing articles about online jobs and I thought it prudent today to share on the same. On this article we are going to specifically look at online writing jobs.
There are many ways on making money online and freelance writing jobs definitely one of the best. The problem is that writing is not easy. Few people are born with writing talents but for most of us we have to practice to become good writers.
In order to kick start your online writing career, you need to brace yourself for lots of researching and you also need to have a willingness to learn. Thanks to the internet, writing online is not as difficult as some people would like you to think. There are simple tools and software that you can use to enjoy being a freelance writer.
As an online freelance writer, you know that the more content you generate the more money you will make. Therefore, you need to know strategies and tools to use in order to ease your work.
In addition, you need to know the right sources to get genuine online writing jobs. It is very discouraging to spend researching and writing a post only for someone to fail to pay you for your efforts.
Below we are going to share with your sites where you will get genuine internet writing jobs. We shall also discuss strategies and tools you need to use as a freelance writer to make your work easier and thus get more jobs done in time.
Tops sites to get legitimate writing jobs:
Blogging Pro: Considering that finding legit people seeking for writes to generate for them content is difficult, a site like Bloggingpro.com is the right place to go. Once on the site, click on the Job board and you will get a list of jobs to choose from.
Apart from getting legit writing jobs, on this site you get clients that will pay you well. The fact that clients are vetted and pay a fee to list their jobs, it ensures online writers get paid for their efforts.
oDesk: The other online writing portal that is recommended to get writing jobs is oDesk. The moderating process is done professionally thus making oDesk one of the best places to land writing jobs.
You will be paid depending on how you score on the online tests. But as you go on building your profile and completing writing jobs to advertisers' satisfaction, the rate will definitely go up.
Problogger Jobs Board: The other site that you can visit to help you overcome the challenge of landing legit work online jobs is Problogger.com. Once you visit the site click on jobs and you will see latest writing jobs.
As a way to moderate and make sure that advertiser are posting quality and legit online writing jobs, they are charged $50. This is for a period on 30 days. Again, this ensures only people genuinely looking for writers will place adverts.
Writing is not easy and thus writers need to feel appreciated for their contribution towards helping to generate content. Visit the above mentioned sites and get clients who will value your writing.
How to advance your online writing career:
Learn from experts: For those who are out to develop their online writing skills you need to check out Freelancer Writers Den.
In whichever industry you are involved in, it is always advisable to learn from the best. The same case applies to freelance writing, on freelance writers den there are quality online tutorials to teach you on how to write online.
There are also forums where you can connect with other writers who are experienced thus ask questions and get professional advice.
Moreover, you will get access to writing courses and watch expert freelance writers being interviewed.  You might be a talented writer but that does not mean you do not need help. Learning from others who have gone ahead of you will really help you become a better writer.
Get a notepad: In my experience as a blogger, I have discovered most ideas come to me when I'm offline. It is very important to capture these new ideas that come to mind when you least expect.
In fact, things that cross your mind when you are offline turn out to be very valuable to your articles. There are events that take place out there that can contribute a great deal in generating quality and insightful articles.
In order to capture new ideas it is recommended at all times you walk with a pen and paper. A phone or tablet computer can also be good a place to write down ideas while you are away from your work station.
While on the move, you can also come across images or events that will help you generate content. Therefore, have a camera with you or get a mobile phone that can capture both still and motion pictures.
Content structuring: Coming up with writing ideas is one thing but developing on those ideas is an entirely different ball game. When it comes to freelance online writing you need to know how to come up with good titles. You also have to make sure that the body of your articles is of high quality.
Try checking out a site like Creative Writing Prompts and take your online writing skills to another level.
The one thing that can really help you advance in online writing is breaking down your points. Structuring your content helps to make sure that your articles flow well and you do not miss out on mentioning important points.
There is a software called Free Mind that you can download and use to map your content. Are you seeking to be a professional online writer then Free Mind is the tool you need to get.
Another tool to make sure that advertisers line up for your articles is White Smoke. Freelance online writing requires you to have good command of the English language. White Smoke will correct your grammatical and spelling errors.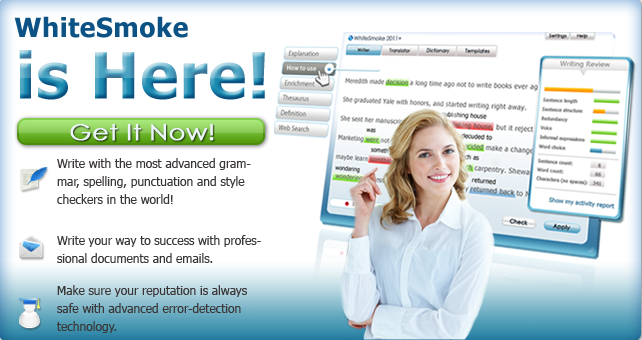 Avoiding distraction: The one enemy of writing online is distraction. If it is not people calling you while you are working, it is family members knocking at your door or a pop up window informing you of an incoming email or tweet.
For you to be productive you need to work in an environment that is free from noise. If you are a freelance writer working from home, noise from the Radio, TV or kids playing outside can really distract you.
It is believed that women can serve two masters thus external distraction will not affect them much. But for men, it can be a big challenge. The best way to avoid noise distractions is by getting an office or working only when you are alone in the house, if that is possible.
As for the pop ups that can really affect the flow of your content you can choose to work offline. There are also software like Writeroom designed for Mac computers and Darkroom for computers using windows. This software help block pop ups thus help you concentrate on your writing.
Though it may be an expensive venture to some people, getting 2 computers is the other way of avoiding getting distracted by pop ups. You can use one computer when you are online and another can be used only when you are generating content.
Quality is paramount when it comes to freelance online writing jobs; hence experts recommend you go offline when you are at work.
Improving your typing speed: There are times that you will get several writing jobs at the same time. Since you will need to deliver your work before the deadline, there is an agent need to learn how to type fast.
Ideally, the recommended typing speed to ensure you earn more money online through writing is 75 words per minute. To improve your typing speed you need to practice a lot.
Practice by communicating to your friends through chat and sending emails. There are also thousands of online forums you can enroll in where you get to participate in discussions by typing.
Personally, what helped me begin typing faster was blogging. Rather than getting someone else to generate content for me, I always write my own blog posts.
Online typing tests will also improve your typing speed. Sites that you can do typing tests are typingtests.com and TIPP10. If you download TIPP10 you will get additional smart features to make you a better freelance online writer.
The internet is filled with online games that require you to type. Apart from helping you identify where keys are position on the keyboard, typing games will help you to write online faster and have fun at the same time.
Some of the typing games include Qwery Warriors and Typer Shaker.
Backup your work: Most of the machines we use in our day to day life can get spoilt even without notice. As a freelance writer, a computer is your tool of trade.
To avoid losing your content in case your computer crashes, it is important to back up your work. It can be really sad if you ignored the importance of backing up your files and end up losing all your work.
One way of protecting your work is getting software that automatically backs up your work. Some software you can use includes NCH Software, Mozy backup Software and Fbackup.
On most of this software you can access your files from anywhere you can get internet connection. The other strategy is storing your work on your an external hard disk.
Handling side effects that are brought about by freelance online writing jobs
In order to be productive you need to be in sound health. Most online writers spend too much time working that they forget to take care of their bodies.
It is good to generate money but that should not be at the expense of your body. Below are ways of making sure you remain healthy and thus produce excellent work.
*Protecting your posture: Scientist say that sitting down for long hours will affect ones health. As a freelance writer you are forced to long hours in front of your computer researching and generating content.
It is not hard to find people who do online writing jobs complaining of back pains or struggling with weight or suffering from diabetes due to lack of excises. Therefore, it is recommended that after every two hours you stand up and stretch a bit.
You can also opt to use a standing desk to work on your writing jobs. Research shows that using a standing desk can help you to improve your productivity 100 fold.
*Protect your eyes: Apart from affecting your back and increasing the chances of becoming obese, looking at your computer for long hours can affect your eyes. It is therefore advisable to take intervals of 5 minutes when you are writing.
Avoid putting too much light on your computer or working in the dark. Make sure there is enough light in the room whenever you are working on your computer.
You can also use software like F.lux that adjusts the resolution of your computer screen depending on the light around you. In addition, software called Eye Defender can help you in taking breaks every time you spend a certain period watching at your computer screen.
What the Eye Defender does is initiate a screensaver every 30 or 40 minutes. You can adjust your setting to have your desired intervals. Normally, the screensaver can stay on for about 5 minutes to help you relax. I recommend that during these intervals you stand up and stretch.
Am sure there is much more to share when it comes to online writing jobs, thus use the comment section below and contribute to this topic.
For more content on how to work online from home, click here to subscribe to my RSS feed. You can also enter your email address on the section provided on the right side bar.
Author: Stephen Kavita
As for those who find this article helpful, click on the social buttons displaying on the left to share with your friends and colleagues.